Top 10 Books About The Natural World
This is an eclectic list of books which have in some way influenced my writing, and/or how I perceive the natural world.  All are beautifully written.  If you don't know them, I'd urge you to try one or two.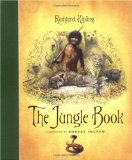 1.  The Jungle Book by Rudyard Kipling

Fresh, vivid and unpatronizing, this is the most marvellous evocation of animal lives and the jungle.  And until I re-read it recently, I'd forgotten how much there is in it about wolves!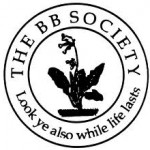 2.  Manka the Sky Gypsy by "BB"

I read this years ago and it has stayed with me ever since: an unusual, beautiful story, convincingly told from the point of view of a wild goose.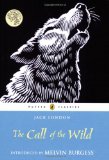 3 & 4.  The Call of the Wild, and White Fang – by Jack London

Evocative and inspiring, these books caught my imagination as a child.  No-one has evoked the Arctic better than Jack London.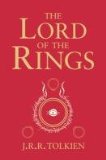 5.  The Lord of the Rings by JRR Tolkien
Apart from being a hugely involving story, with a wonderful flavour of Anglo-Saxon poetry and Norse sagas, I've included this book here because, when I read it as a teenager, it brought home to me for the first time the beauty and mystery of trees.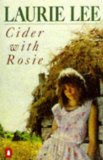 6.  Cider With Rosie by Laurie Lee
It may not be about `the wild', but when I first read it as a child, it opened my eyes to the beauty of the English countryside and the passage of the seasons.  I got drunk on the poetry of the language, and learnt some passages by heart.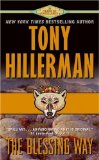 7.  The Blessing Way by Tony Hillerman
This is of course a thriller (as are all Hillerman's Joe Leaphorn/Jim Chee books), but it's also a powerful evocation of the people, customs, and the harshly beautiful landscapes of Navajoland.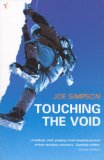 8.  Touching the Void by Joe Simpson
I know this isn't a novel, but it reads like one, and expresses better than any book I know what it feels like to be alone in the mountains.  It just demands to be read.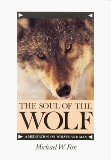 9.  The Soul of the Wolf by Michael Fox
Again, not a novel, but it definitely has a poetic aspect.  At the same time an account of wolf behaviour and an attempt to know the wolf as a fellow creature rather than a subject for study, it succeeds on both fronts.
10.   My least favourite book about the natural world: anything by Beatrix Potter.
Sorry to all fans of Ms Potter, but I have always detested these.  Why can't the animals be proper animals?  Why do they have to wear clothes?  Okay, I know the stories were written by a Victorian for little children – but then, so was The Jungle Book.