Talks & Visits
Information About Inviting Michelle To Your Event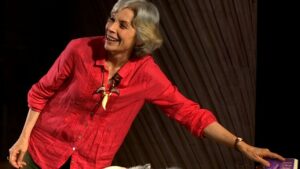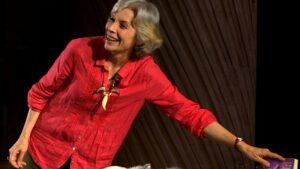 Michelle receives many kind invitations to speak at literary events, to schools and other organisations. She tries to oblige where she can, but it is often simply not possible to accept every invitation, particularly when she is busy researching or writing a new book.
Remote Live Events
Michelle's management can set up and produce remote live events similar to Michelle's highly-successful montlhy YouTube show, Michelle LIVE:
There is no charge for this, but we do ask that your organisation can assure us of a significant-sized audience.  Get in touch with Michelle's management here.
Live Events In Person
At the moment, Michelle is only doing live events remotely, as above.  As circumstances change, she will consider live events in person.  The best time to invite her to an event is when she has set aside some space in her calendar for the publication of a new book. You can see Michelle's forthcoming public appearances on her Facebook Events page.
Her publishers look after booking her publication tours, and can be contacted as below.
Head of Zeus
5-8 Hardwick Street
1st Floor East
London EC1R 4RG
+44 207 253 5557