Information About Inviting Michelle To Your Event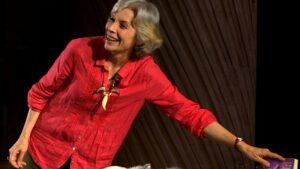 Michelle receives many kind invitations to speak at literary events, to schools, colleges and other organisations. She tries to oblige where she can, but it is often simply not possible to accept every invitation, particularly when she is busy researching or writing a manuscript.  The best time to invite her to an event is when she has set aside some space in her calendar for the publication of a new book, and you can get in touch with her publisher to enquire about her availability as below:
Head of Zeus
5-8 Hardwick Street
1st Floor East
London EC1R 4RG
+44 207 253 5557
Live Events by Zoom
It is often easier for Michelle to accept live invitations if they can be arranged by Zoom.  Please contact Michelle's management here.