Michelle On Mr B's Emporium Podcast!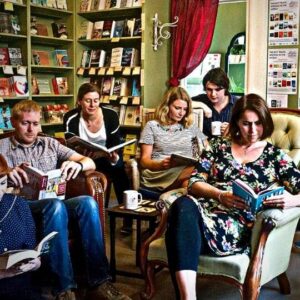 Mr B's Emporium is a beautiful, energetic and innovative bookshop on John Street in the heart of Bath, UK.  They opened in 2006 and it has twice been named the UK's best independent bookshop. In 2015 the Guardian named Mr B's one of the ten best bookshops in the world!
Michelle featured on their recent podcast – listen to it here.