Locked In A Room With A Real Ghost
With Six Million Views This Is The Biggest Book Video On Youtube!
The innovative prank video created to launch Michelle Paver's ghost story, Thin Air, has been named by PR Week as one of the best publicity campaigns of the year.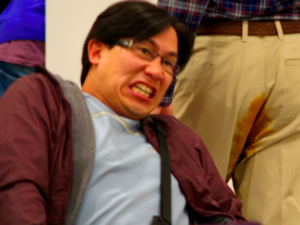 It comes as Michelle's top-ten bestseller Dark Matter is being produced by film production company Wildgaze, which had a major hit with Oscar-nominated Brooklyn. Wildgaze is jointly headed by Finola Dwyer (former Chair of the BAFTA Film Committee) and Amanda Posey (also Oscar and BAFTA nominated).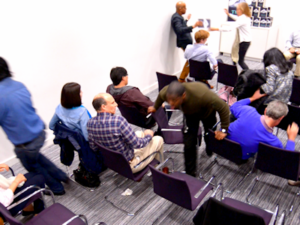 Meanwhile views for the Thin Air video to date are 5,784,559 (Facebook) and 143,761 (YouTube) totalling 5,928,320. "We will soon be comfortably over the 6 million mark," said Peter Cox of Redhammer, Michelle Paver's agent.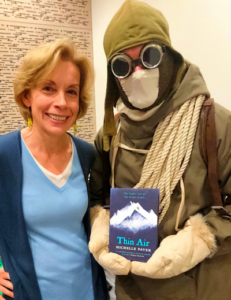 "No book video has come close to these numbers before. Most book videos are achingly dull. We wanted to talk to readers on their own own terms, in a fun but compelling way. People are still bitterly arguing over how we did it in the video comments. It just shows that books, like any other consumer product, can be marketed with great impact… if the will is there."
The campaign was devised by Frank PR and the video directed by award-winning television director Andrew Gillman.
The video shows a group of people at a public reading from the book. However, during the reading, and using sophisticated and highly convincing special effects, the ghostly figure of the dead mountaineer from the novel is summoned up in the room in front of the audience. Pandemonium then ensues.
See the video here: